Bose L1 © Model II System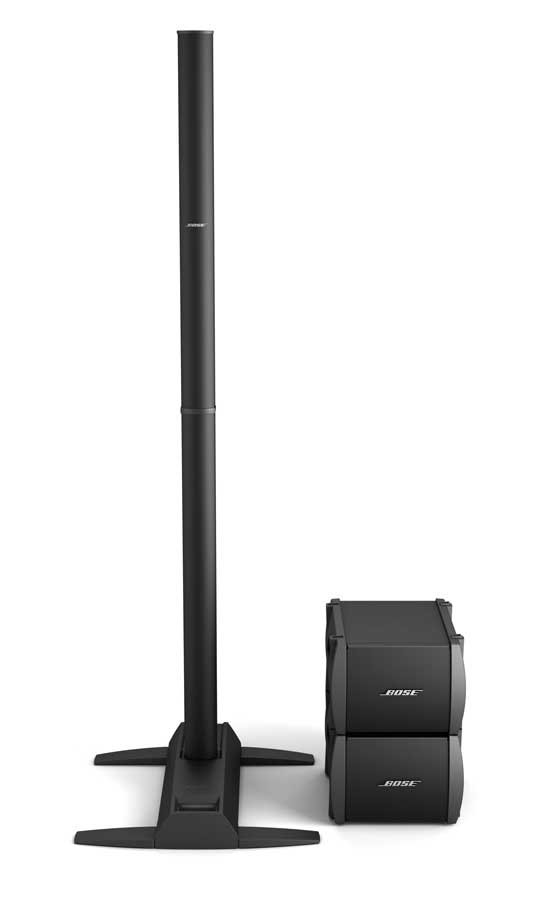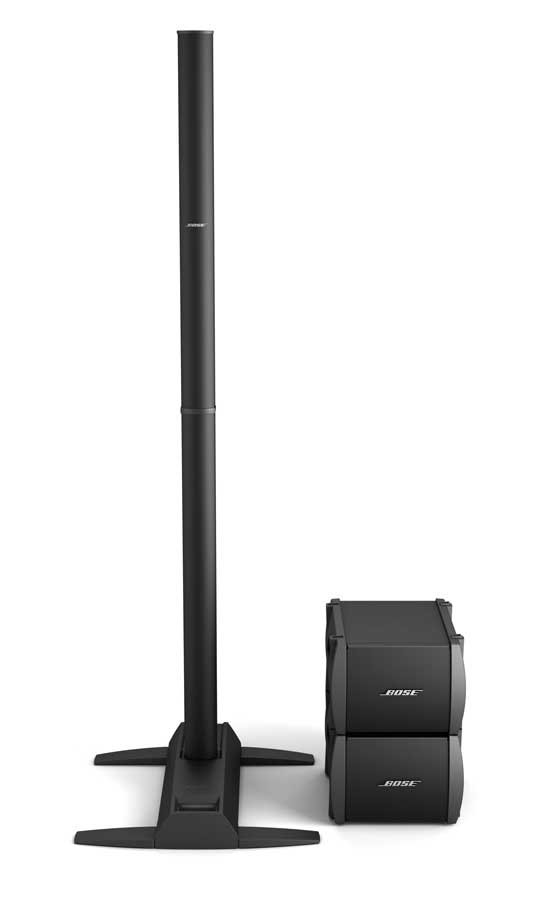 The system's breakthrough Cylindrical Radiator loudspeaker produces wide, uniform sound coverage— throughout an audience of up to several hundred—with little drop off in volume and tone. The system features Articulated Array speaker technology for even greater tonal balance. The loudspeaker's 24 vertically mounted drivers are precisely angled to create clearer highs and more consistent tone in the room. Even people off to the sides enjoy well-balanced, detailed sound.

Bose L1 © Compact System
Perfect for wedding ceremonies or a cocktail hours in a satellite room, the Bose L1 compact delivers big sound in a small space. The speaker's unusual vertical shape makes it distinctly different from conventional PA speakers―and has a very positive effect on sound coverage. Even audience and band members off to the extreme sides hear the same clear, tonally balanced sound as those in front.
Roland CM-30 Cube Monitor
The Roland CM-30 Cube Monitor can be mounted on a mic stand and is typically used in conjunction with a wireless transmitter to provide high quality sound in multiple rooms in unique settings, such as a multi room setup at a mansion.
JVC Kaboom
The JVC Kaboom is a 52 watt battery operated option when you need a quality sound option in an area with no power.